Firming Bio-Cellulose Face Mask
Regular price

Rs. 1,850.00

Regular price

Sale price

Rs. 1,850.00
One-stop solution for firm, younger-looking skin!  
Goodbye, saggy skin, fine lines, wrinkles, and aging. Our Firming Bio-Cellulose face mask is the way to go with the natural power of Japanese Green Tea Extract and Niacinamide, delivered with microbial fermented technology-produced bio-cellulose material made with plant-derived cellulose sheet rich in coconut water.

Delight in the goodness of antioxidant and anti-inflammatory Japanese Green Tea extracts as they help to reduce excess oil and redness and boost collagen for firmer skin. Top this with the powerful Niacinamide that actively moisturizes and improves skin elasticity, resulting in younger-looking, plump skin that defies time.

Finally, the unique gel-like biocellulose wraps your face in a calm, cooling touch, elevating your skincare experience to a realm where hydration is a luxury that knows no bounds!

This unique formula uses 98% natural origin ingredients and is made entirely in Japan. Suitable for all skin types, including sensitive skin.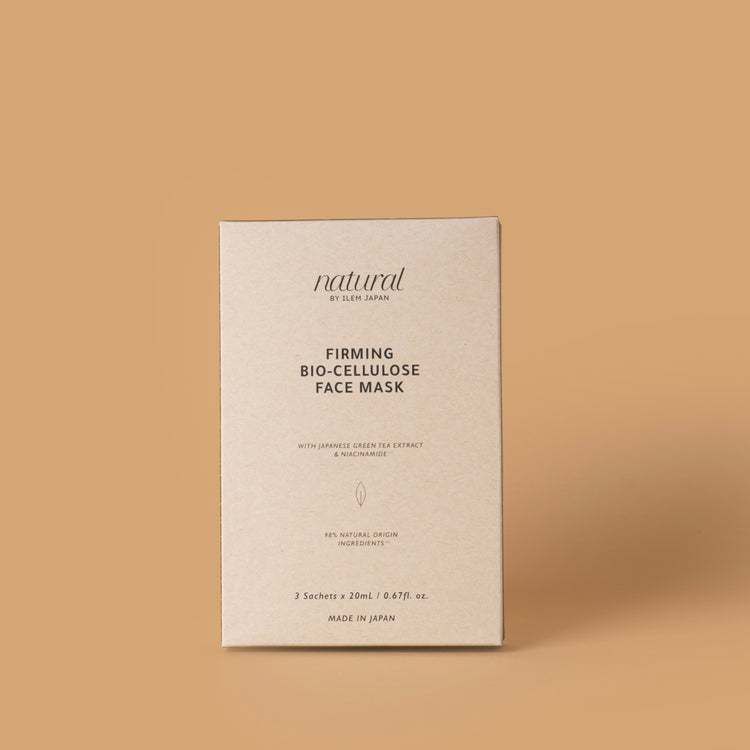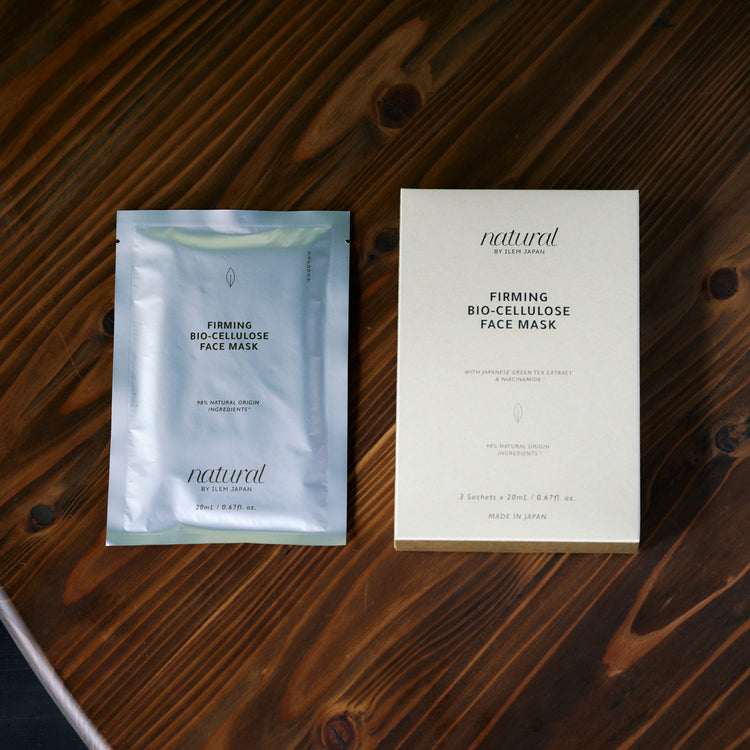 Application
Benefits
More Information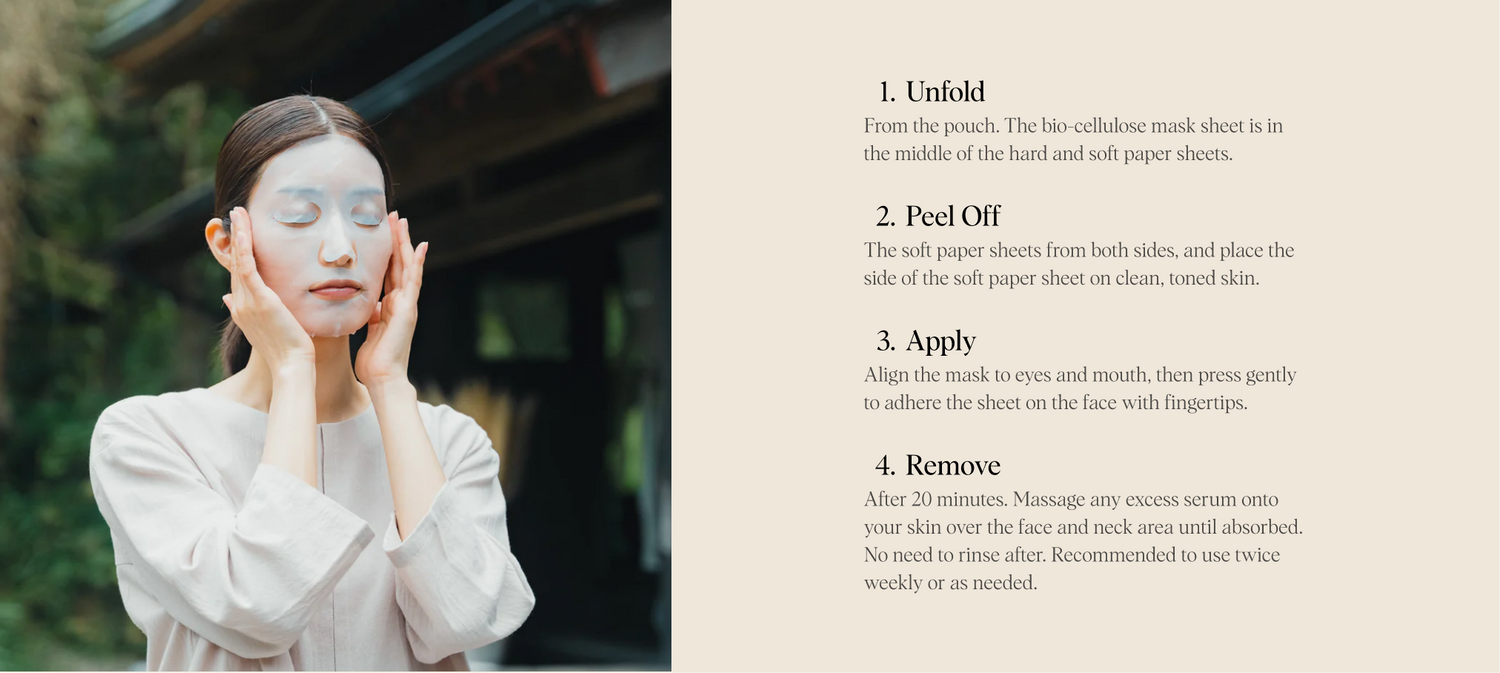 Magical Japanese Green Tea Extracts steamed and dried before being stone ground reduce excessive oil and redness to prevent acne while boosting the skin's collagen production for firmer skin.

Supple, plumpy skin as Niacinamide nourishes your skin and reduces the appearance of fine lines and wrinkles by improving skin elasticity.

Made with bio-cellulose material, this face mask creates a seal of nourishment and radiance that leaves your skin refreshed and renewed.

Crafted with sensitivity, it blends the allure of Japan's timeless skincare wisdom and modern science in a face mask with 98% natural origin ingredients seldom found in other skincare routines.
Product Name: Firming Bio-Cellulose Face Mask

Net Content: 3 Sachets x 20mL / 0.67fl. oz.

Mfg Date: 2023/06/29
Exp Date: 2026/06/28

Imported By: Beyoi Wellness Private Limited, Survey No 100, Uvarsad Bridge, SG Road, Tarapur, Ahmedabad, Gujarat-382422, India

Customer Care Details: TEL: 18008890227 / E-mail: support@beyoiwellness.com

Manufactured By: Toyo Shinyaku Co., Ltd., 7-28 Yayoigaoka, Tosu-shi, Saga, JAPAN, 841-0005-Japan

Manufactured For: ILEM JAPAN Co., Ltd., 1-1-9 Neda, Ichihara, Chiba, JAPAN, 290-0024

Country Of Origin: Japan
Frequently Asked Questions
---
Is this mask recommended for individuals with acne-prone skin?

While this mask was developed with all skin types in mind, we always recommend a patch test.
---
Can Niacinamide help with other skin concerns besides firming?

Yes. Besides firming, Niacinamide may help to protect against environmental damage, boost collagen production, and improve skin health for glowing skin.
---
Does this face mask contain natural origin ingredients?

Yes, it contains 98% natural origin ingredients. The remaining 2% of the ingredients in the formula are all clean beauty ingredients used to help combine the formula.
---
Are there any specific application tips for maximizing the benefits of the sheet mask?

Use this sheet mask on a clean face, maybe after applying your toner. Additionally, don't forget to use the remaining serum in the sachet. You can apply it to your face, neck, hands, etc.
---
Does the sheet mask have any fragrance?

Yes, the sheet mask has a natural fragrance of lemongrass oil, which may promote a deep sense of relaxation.
Quick view