Brightening Bio-Cellulose Face Mask
Regular price

Rs. 1,850.00

Regular price

Sale price

Rs. 1,850.00
The Japanese secret to luminous radiance!

Tired of dull skin? Crafted with the brilliance of nature's two powerful ingredients, Japanese Sakura Extract and Vitamin C, the Brightening Bio-Cellulose face mask brings forth the delicate touch of blooming cherry blossom petals, leaving your skin as soft and radiant as the first blush of spring.

Inspired by the time-honored secret of the Japanese skincare routine, the Japanese Sakura extract helps heal irritated skin and actively repair your skin's barrier for plump glass skin, while Vitamin C works tirelessly to illuminate your skin for that youthful geisha glow!

With its unique bio-cellulose material sheet made of plant-derived cellulose, mainly composed of coconut water and produced using microbial fermentation technology, this brightening face mask creates a barrier that virtually locks in every ounce of moisture. It adheres seamlessly to your face, forming a cocoon of hydration, cooling your skin, and acting as your skin's second protective layer because your skin deserves nothing less than radiant perfection!

This unique face mask uses 98% natural origin ingredients and is made entirely in Japan. Suitable for all skin types, including sensitive skin.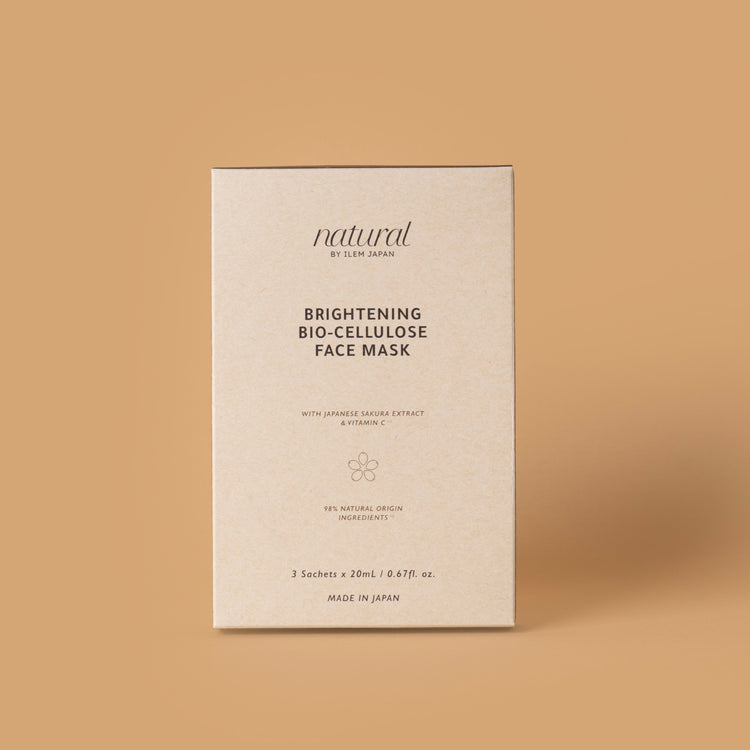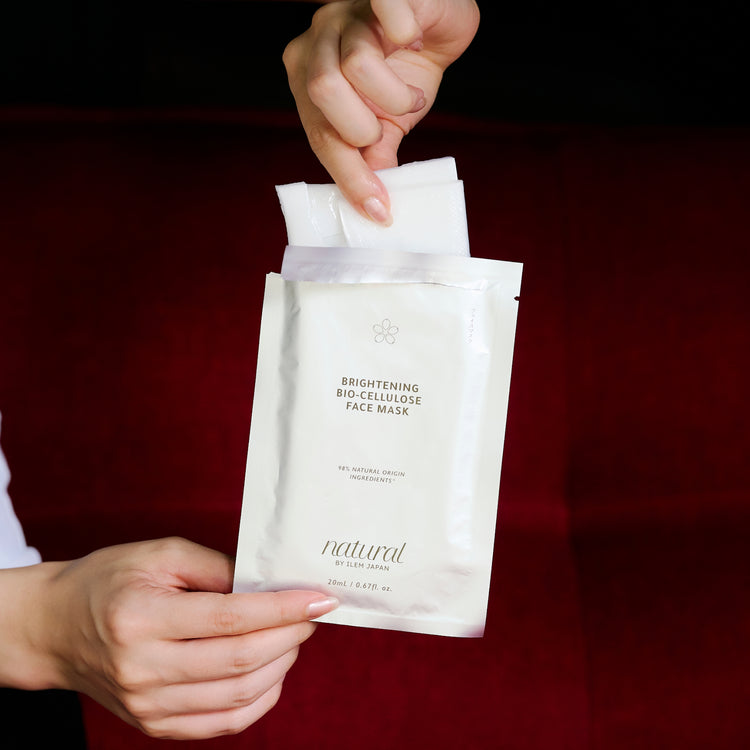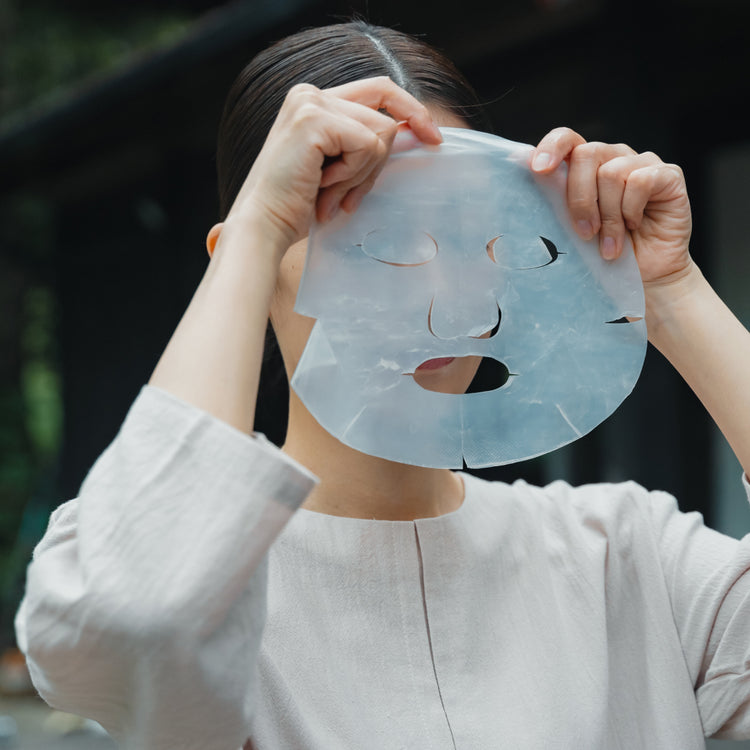 Application
Benefits
More Information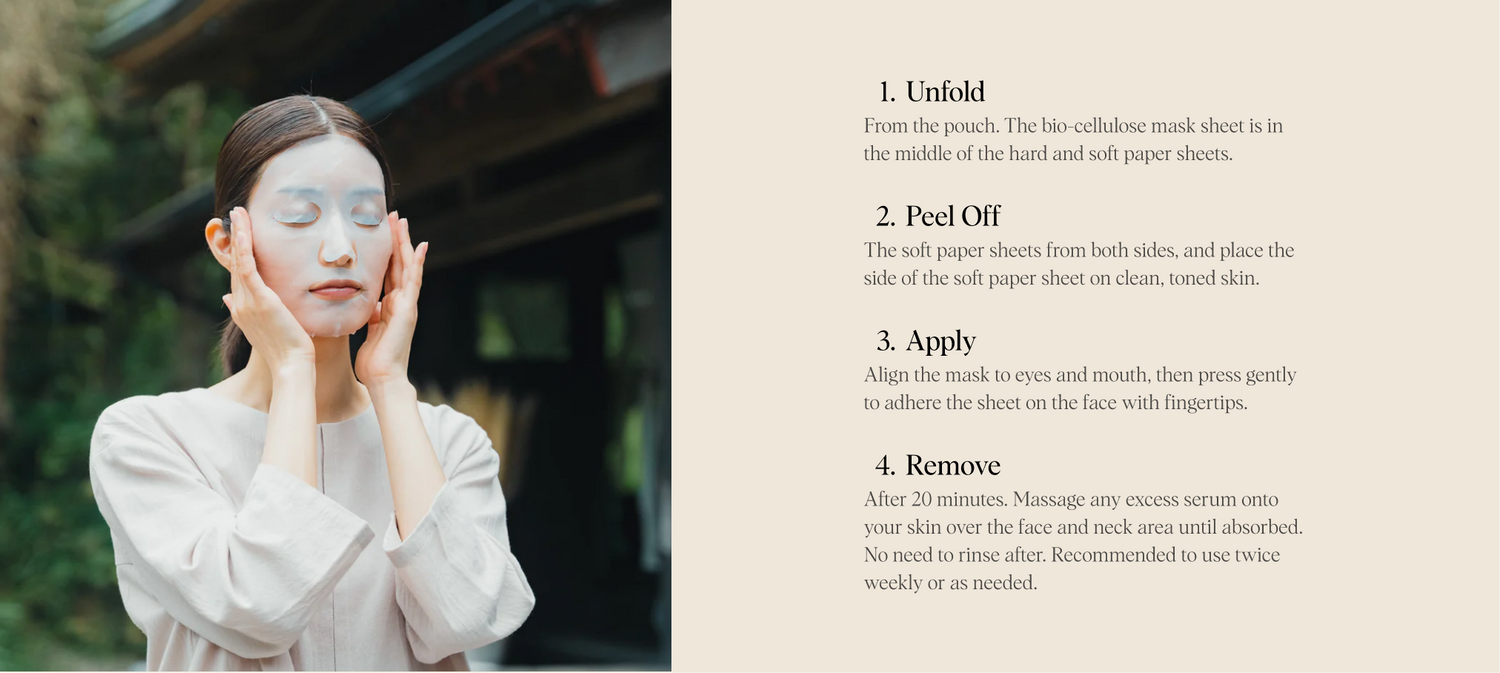 Renew, rejuvenate, and rediscover your skin's innate glow in 15 minutes with Japanese Sakura Extract and Vitamin C face mask for anti-aging and dull skin.

Made with cellulose material, this face sheet mask creates a seal of nourishment. The wrapping effect of the bio-cellulose material further helps enhance the penetration of active ingredients, giving you the radiance that refreshes and renews your skin.

Crafted with sensitivity, it blends the allure of Japan's timeless skincare wisdom and modern science in a face mask with 98% natural origin Japanese heritage-inspired- ingredients that are seldom found in other skincare routines.

Product Name: Brightening Bio-Cellulose Face Mask

Net Content: 3 Sachets x 20mL / 0.67fl. oz.

Mfg Date: 2023/06/30
Exp Date: 2026/06/29

Imported By: Beyoi Wellness Private Limited, Survey No 100, Uvarsad Bridge, SG Road, Tarapur, Ahmedabad, Gujarat-382422, India

Customer Care Details: TEL: 18008890227 / E-mail: support@beyoiwellness.com

Manufactured By: Toyo Shinyaku Co., Ltd., 7-28 Yayoigaoka, Tosu-shi, Saga, JAPAN, 841-0005-Japan

Manufactured For: ILEM JAPAN Co., Ltd., 1-1-9 Neda, Ichihara, Chiba, JAPAN, 290-0024

Country Of Origin: Japan
Frequently Asked Questions
---
How often should I use this face mask for the best results?

You can use this face mask 2-3 times weekly or as needed.
---
Can it be used alongside other skincare products containing Vitamin C?

The mask is formulated considering that it can be layered with other products. However, we recommend a patch test first.
---
What is the material of the face sheet in this mask?

The material of this face mask is made from Nata de coco, which is derived from coconuts. It is highly water-absorbent with a natural cooling and soothing effect on the skin. Furthermore, its texture helps the mask sit perfectly on your face to ensure that the active ingredients are absorbed more effectively.
---
Can I use the remaining serum in the packet after removing the sheet mask?

Yes, you can apply the remaining serum to your face. You can also use it on your neck, chest, and hands.
---
Can it help with reducing dark spots or uneven skin tone?

Yes, this sheet mask is specially formulated with ingredients like Vitamin C for achieving healthier, glowing skin long-term.
---
Are there any specific ingredients that contribute to skin brightening?

Yes, Sakura extracts and Vitamin C are two such ingredients that contribute to skin brightening.
---
It mentions fragrance. Is it natural?

The fragrance is a mix of relaxing essential oils that help calm your skin and senses.
Quick view