Gentle Conditioner
Regular price

Rs. 2,400.00

Regular price

Sale price

Rs. 2,400.00
The Japanese secret to detoxified, soothing scalp, strong & shinier hair!

Lock in hydration with the perfect hair conditioner. Experience the transformative power of our gentle conditioner, a divine fusion of natural ingredients inspired by the art of Japanese hair rituals for nourished hair and scalp. It delicately caresses your hair, leaving it tangle-free, healthy, and shiny.

A nourishing formula crafted with the essence of antioxidant and hydrating Diospyros Kaki Fruit Extract and reparative Soy Protein, this citrus-scented elixir treats each strand of your hair, from the scalp to the tips, revealing the true, natural beauty of your hair. The Sunflower Seed Extract further protects the hair cuticle and prevents color fading, while the Pea Protein enhances hair elasticity, making our gentle conditioner effective & ideal.

Our silicon-free gentle conditioner helps you discover the beauty of nature's touch and embrace the joy of silky-smooth locks like never before!

Application
Benefits
More Information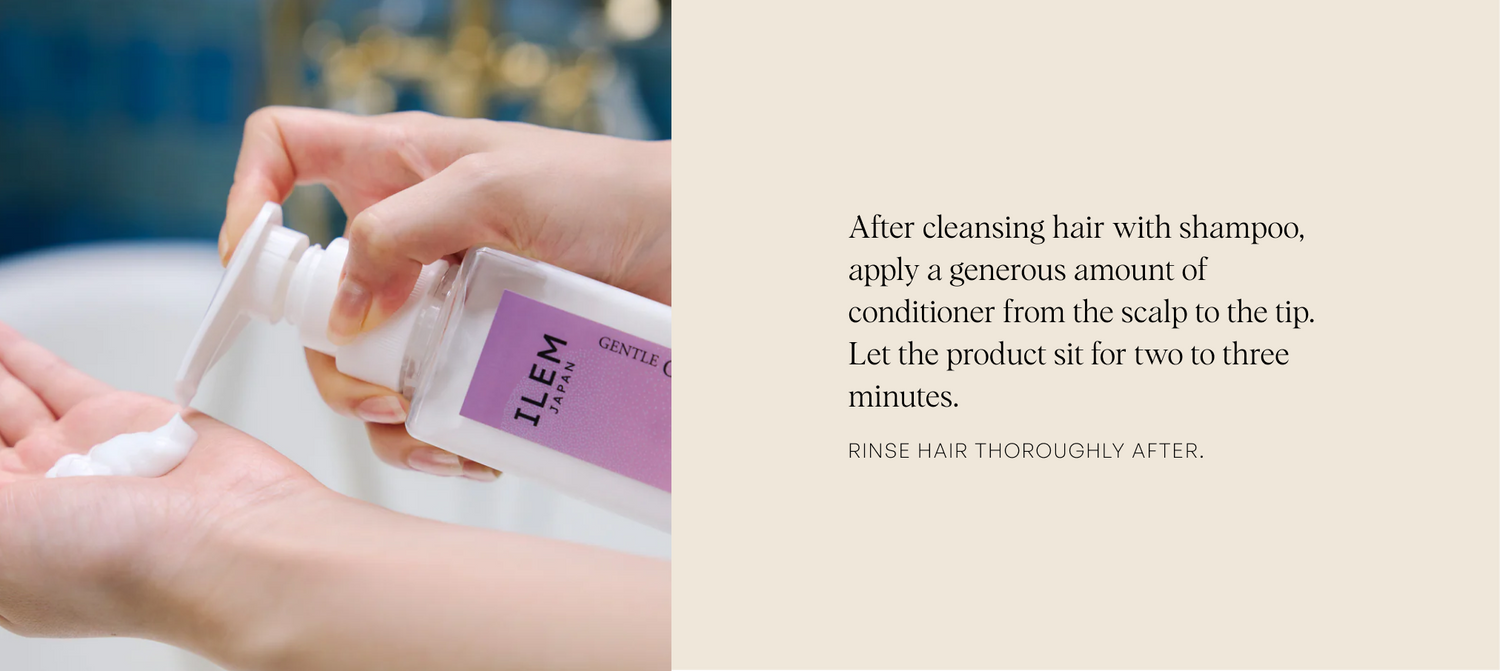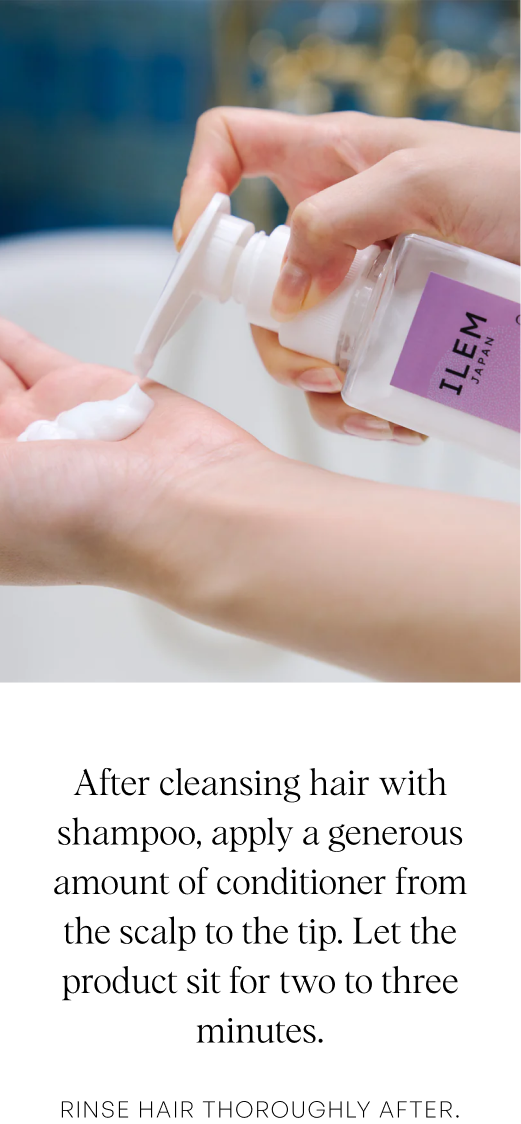 The Japanese hair care routine focuses on washing your hair almost every day for personal hygiene. Inspired by this, our Japanese gentle hair conditioner is formulated for everyday use to detangle, strengthen, repair, and protect your hair from within for long, healthy, shiny locks.

Carefully created without silicones by bringing together Japanese culture, modern science, and responsibly sourced botanical ingredients to preserve nature and nurture your hair for hydration 24/7!

Fresh hair that smells like a tranquil Japanese garden where the sun-drenched citrus orchards mingle with the allure of Bergamot and Lime. The subtle hints of Tomato Leaf and Eucalyptus take you to a lush, aromatic herb garden while the underlying hint of cedarwood draws you towards the depths of a Japanese forest, where the ancient trees whisper secrets of calm.
Product Name: Gentle Conditioner

Net Content: 10.65fl. oz (315mL)

Mfg Date: 2023/06/29
Exp Date: 2026/06/28

Imported By: Beyoi Wellness Private Limited, Survey No 100, Uvarsad Bridge, SG Road, Tarapur, Ahmedabad, Gujarat-382422, India

Customer Care Details: TEL: 18008890227 / E-mail: support@beyoiwellness.com

Manufactured By: Toyo Shinyaku Co., Ltd., 7-28 Yayoigaoka, Tosu-shi, Saga, JAPAN, 841-0005-Japan

Manufactured For: ILEM JAPAN Co., Ltd., 1-1-9 Neda, Ichihara, Chiba, JAPAN, 290-0024

Country Of Origin: Japan
Frequently Asked Questions
---
Does it help strengthen and repair damaged hair?

This silicone-free conditioner promotes hair strength and repair by nourishing your hair with natural ingredients, preventing product buildup, and improving hair elasticity.
---
Can people with sensitive scalps also use this protein conditioner?

Yes, the conditioner is designed to suit all scalps, including the sensitive type.
---
Can this gentle conditioner be used with any shampoo?

Yes, it can be used in combination with our Gentle Shampoo.
---
Does it help with common hair concerns like frizz and split ends?

Yes, ingredients like Soy Protein and Pea Protein in the conditioner help it reduce frizz and split ends.
---
Is this hair conditioner suitable for all hair types?

Yes, we have formulated it to benefit everyone who wants to use a gentler formula for continuous use.

Quick view